SANTA CRUZ, CA, October 26, 2020—The history of one of Santa Cruz County's most famous women is finally revealed in the book The Tragedy of Martina Castro: Part One of the History of Rancho Soquel Augmentation by Ronald G. Powell, edited by Derek R. Whaley, a well-known Santa Cruz author and historian.
In this historical chronicle, the Spanish property baroness Martina Castro acquires one of the largest land grants in Santa Cruz County before the annexation of California as a U.S. territory in 1848. But she struggles to maintain her land, title, and legacy in the midst of conflicting claims by greedy relatives such as famed San José mayor Thomas Fallon and opportunists including noted businessman Frederick A. Hihn. Her battle as a Californio woman to secure her rights while caught between Mexican and American legal systems creates ripples that will ultimately shape the course of history in the county.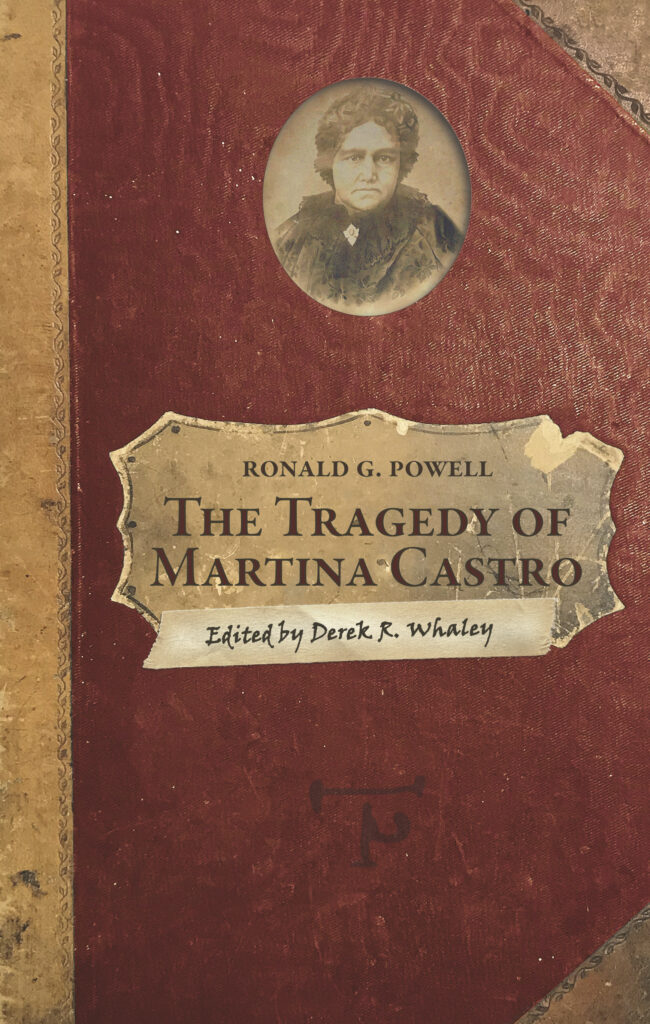 Loaded with documentation from historical letters, newspapers, and government records of the time, this book explores in detail the life and times of a woman who is widely known but lacks an authoritative biography. Not only does Powell blow open the history of Martina Castro, but he reveals the many prominent people who touched her life, presenting a rare insight into the early days of Santa Cruz.
As the first volume in Powell's The History of Rancho Soquel Augmentation trilogy—which focuses on the people who owned, lived, and worked within the rancho—this book also inaugurates The Secret History of Santa Cruz County series published by Zayante Publishing, which aims to bring to light long out-of-print books and unpublished manuscripts. The Tragedy of Martina Castro: Part One of the History of Rancho Soquel Augmentation is available now on Amazon.com at https://amzn.to/2VaeRLo.
About the author
Ronald G. Powell was an avid researcher and photographer who became enamored with the history of Martina Castro and her Rancho Soquel Augmentation, which became The Forest of Nisene Marks State Park and the Soquel Demonstration State Forest. After self-publishing the history book The Castros of Soquel around 1994, he donated his research notes to the University of California, Santa Cruz McHenry Library. He died in 2010.
About the editor
Derek R. Whaley is a popular local blogger and the author of the bestselling history book Santa Cruz Trains: Railroads of the Santa Cruz Mountains. He holds a doctorate in history and has been researching and writing about the Central Coast for nearly a decade. In addition to adapting Powell's manuscripts, he is working on two new Santa Cruz Trains books and posts new articles weekly on www.santacruztrains.com.
About the publisher
Zayante Publishing is a new type of local history publisher intent on making history accessible and affordable. Focused primarily on the history of Santa Cruz County, California, it operates through Kindle Direct Publishing and local retailers to get print books, ebooks, and audiobooks to market.